The main emphasis is on awareness and attitude. With a heightened awareness, students can decrease their risk of being attacked. Remember, the 'bad guy' is looking for a victim, not a fight. Statistics show that if a person fights back once, they have a 50 % chance of getting away. If they fight back twice, they increase their odds to 75%.
Bottom line is, you need to fight back. Along with discussions of awareness and attitude, the classes also have hands on training with simple, yet extremely effective techniques. The techniques taught come from Marsee Combatives, developed by Soke R. Michael Marsee over 30 years ago. More information on the Marsee Combatives can be found in the section about the instructor.
Former clients include Cardinal Health, Capital University, Worthington Foods and the Chiller/Blue Jackets organizations.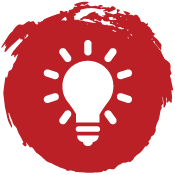 Always be aware of your surroundings
Avoid dangerous places
Try to escape or create a space
if you feel threatened
Keep all private areas of your home or
workplace secure
Avoid escalating conflict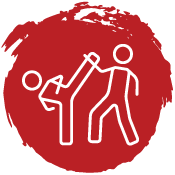 If you can run, run.
If you can hide, hide.
If you can do neither of the above, you fight.
Learn a variety of techniques
TWOTK finds to be most useful
It's all about distance, position + timing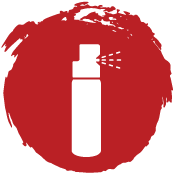 In many scenarios, personal safety
devices can help you stay prepared and also
potentially prevent an attack.
When you take our training,
we will discuss in detail the
devices that we recommend for preparedness.
Your chance of survival when fighting back once increases to 50%
Your chance of survival when fighting back twice increases to 75%
Thanks to Craig and what he taught me…I survived that night.
You never know when you will need self defense, I think that we all hope we will never have to… But if there comes a day that I am attacked, it gives me peace of mind knowing that I know exactly what I would do. Craig and The Way of the Kitten techniques gave me the knowledge I needed to ensure that I have the best chances of survival should I ever be attacked. Thank you, Craig for this!
I have been paranoid most of my life and lived with a great fear that some day I would be attacked. I always felt that because I was so small, I was an easy target– I was always on the go and would do a lot of things on my own. I took away so many valuable components from Craig's class– techniques, and most of all, the right mind set. I feel a greater peace knowing that have the ability to fight back and can some day save my own life.